Welcome to our latest newsletter.
We have almost finalised our SmartFarms website, app, tool kit which is due to be launched in August 2016. We will be introducing the Smart Farming Program to a selected audience at Field Days this week - more details are below.
What is the Smart Farming Program?
The Smart Farming Program is a not-for-profit organisation which aims to promote sustainable land use on pastoral farms. We want to achieve this by measuring key environmental indicators on farms. This information will then be collated and presented by way of reports from the SmartFarms website. This is a voluntary program, and the information is secure to the individual participating farmer. The reports will become increasingly useful as more measurements are taken over time. These reports will also be helpful in informing land use management decisions.
The SmartFarms website will also have information and links to systems and farming methods that may help make the farming business more sustainable and resilient.
Below is a quick description of each of the key parts to the Smart Farming Program.
SmartFarms Website - www.smartfarms.org.nz
A lot of behind the scenes work has been completed on the Smart Farms website to enable users to log on, set up their farm details, syncronise with the SmartFarms app and produce reports on environmental indicators.
If you wish to pre-register your interest in being part of the Smart Farming Program visit our website page here.
We will put you on our list of interested users and let you know when the program is up and running.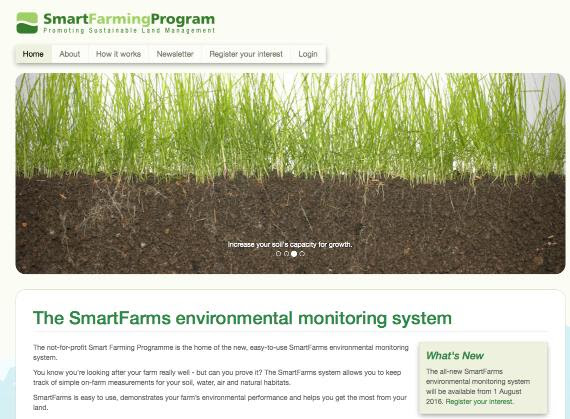 SmartFarms App - Android and iOS based
The SmartFarms app is designed to work as a data collection point for the website. It has all the relevant forms to fill in that relate to your particular farm. This will be available on both the Android and iOS platforms.
SmartFarms Tool Kit - Prototype 1
We have developed an initial Field Kit prototype to use for field testing. The actual kit is likely to look a little different, but the key components will be there.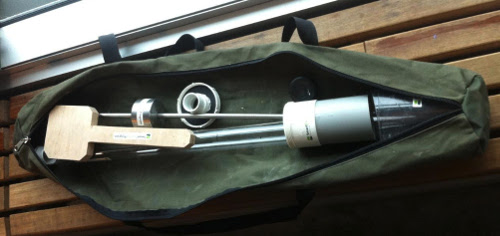 Field Days - Pre-release feedback
We are presenting to two ASB breakfast meetings at Field Days where we hope to gain more feedback and gauge the level of interest in the Smart Farming Program. Clayton will be wandering around at Field Days on Wednesday (15th June), so feel free to call 021 596 861 if you want a quick demo and a chat.
Feedback
We welcome any feedback or questions about the Smart Farming Program, so please do get in touch.
Regards,
Clayton Wallwork
021 596 861
clayton@smartfarms.org.nz
0800 123 733