SmartFarms allows you to measure and compare data on different aspects of your farm's resources. You decide the range of information you want to capture – the focus is on environmental health, but you can also report on other aspects of your farming, such as your financial planning, nutrient budgets or your community involvement.
---
Once you register with the Smart Farming Programme, you will receive access to the Members' Area on the SmartFarms website. You can then enter details of your farm - location, size etc.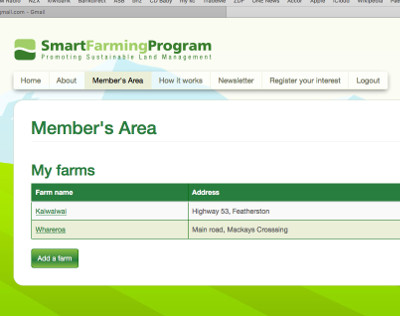 ---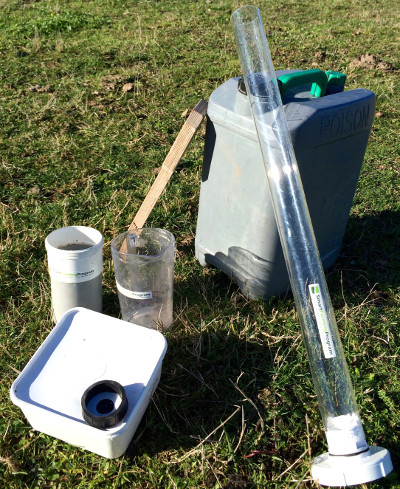 You will receive an environmental testing field kit. It provides you with all the tools you need to measure the key indicators of environmental health:
Soil phosphorous
Soil organic matter
Worms
Water infiltration
Soil compaction – resistance to penetration
Water quality – clarity, stream bed, bugs, shading etc
Waterway management
Air clarity
---
Twice a year, you will carry out your on-farm measurements. It should take no more than half a day to do this.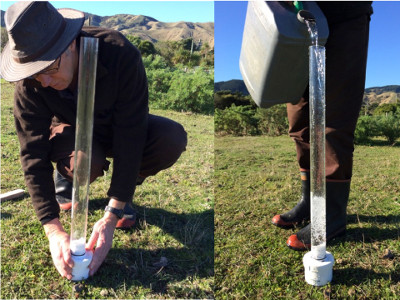 ---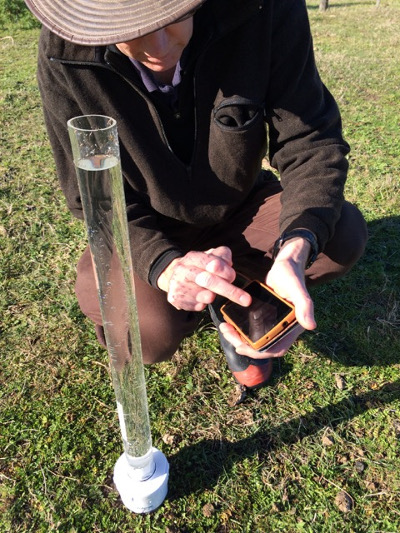 You enter your data on the SmartFarms app on your phone or tablet. You don't have to have cellphone coverage to do this - as soon as you are back at your office computer, the data you have captured will automatically transfer to the SmartFarms website.
---
You can view the results on the SmartFarms website. You will be able to identify trends and rectify shortcomings. You will have valuable information to inform your land management, and you'll be able to demonstrate your farm's performance to others.